We got to admit, Jennifer Aniston knows how to get people attention with her perfect wardrobe. The 48 years old actress seem to be not aging as she made an appearance during the red carpet of season three premiere of "The Leftovers" which her husband stars.
Jennifer looked stunning in a tight black leather dress flashing her toned waist and long legs. Jennifer posed for pictures outside before her husband joined, cuddling her up. Her hair was curled up and with the hoop earring, she looked so glamorous for HBO series premiere.
Meanwhile, his handsome husband was dressed to impress, wearing a black suit. The two could barely keep hands off each other.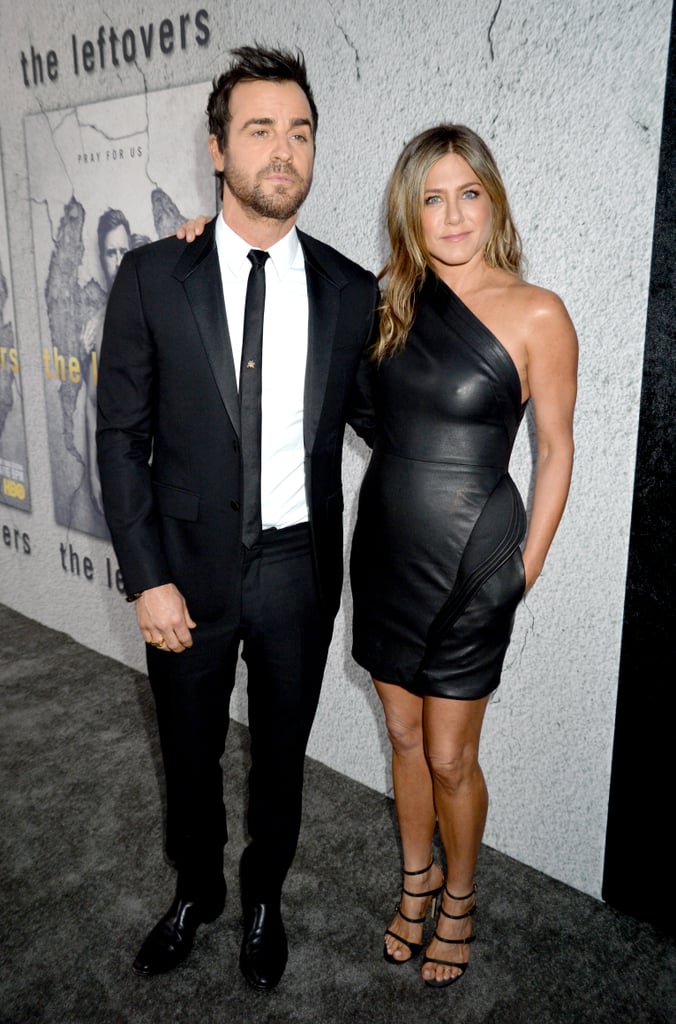 For a while, Justin has been away from the screen and even entertaining the possibility of doing scripts for her wife saying "If things come around, I would definitely [write] it."
It was Justin's big night, as he stars once again as Kevin Garvey in the TV third season. The two lovely couple looked adorable toning down the speculation that there was trouble in paradise. From the look of things, Jen and Justin have never been better.
Recently, Justin won the best husband award after jumping to Jennifer defense after Brad Pitt described her as "bad ass." The couple relationship has been getting stronger with the two celebrating their first year anniversary back in august 2016 in a secret ceremony.
The path of true love has not been smooth for America sweetheart Jennifer Aniston. This is after her five-year marriage with Brad Pitt came to an abrupt end after he cheated with Angelina Jolie.