Most celebs look flawless while walking on the red carpets. However, this is not the case if you take a closer look. It's no body shaming but the facts remain, they are not perfect after all.
Kesha , tail
When little , Kesha had a tiny tail about quater an inch. The doctors rectified the default." I had a tail when i was born," she told Heat magazine. "Then they chopped it off and stole my tail."
Karolina Kurkova, no belly button
Some think it's bad airbrushing but no. The Victoria Secret model suffers from umbilical hernia which distorts the belly button.
Oprah Winfrey, sixth toe
The reality star suffers from splayfoot syndrome. The long bone, resembling a toe, spread apart when she walks.
Vince Vaughn, deformed thumb
Actor Vince is awesome and a hank. Unfortunately, he lost the tip of his finger in a car accident. He jokes about it, "a penis with a fingernail."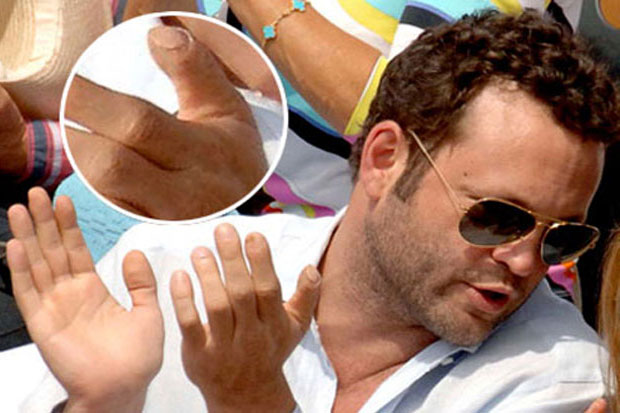 Kate Bosworth, different coloured eyes
Kate has heterochromia iridis. This is a condition where one eye colour is different from the other eye. In her case, one is blue the other brown.
Mathew Perry, Missing finger
The Friends actor lost one of his fingers in a door-shutting accident in his childhood.
Steven Tyler, deformed toes
The Aerosmith frontman suffers from Morton's neuroma. This came from wearing too tight shoes while doing numerous energetic stage performances.

Gerard Butler, Unusual ear
You might never have noticed it and neither did he until he shaved when starring for the Tomb Raider sequel. This deformity came after an ear surgery in his early years after struggling with tinnitus.