The BET awards took place at the Microsoft Theater in LA on Sunday and were absolutely incredible from start to finish. We take a look at the highlights.
Stunning outfits on the red carpet…
Not only were the performances hot but everyone pulled out all the stops on the red carpet. Particular favorites were Janelle Monae's striking Sass and Bead suit with Jennifer Fisher and Le Vian jewelry and Alicia Keys with her hair wrapped up in a silver scarf, looking beautiful wearing absolutely no make-up whatsoever!
Beyoncé surprises everyone by opening the show.
What better way to start a show than with a surprise performance from Beyoncé and her fabulous dance troupe who were spotted getting in 'Formation' on the red carpet before the show kicked off! Beyoncé took to the stage for an amazing surprise performance of 'Freedom' with Kendrick Lamar which started with a voice over from Martin Luther King's 'I Have a Dream' speech. Sparks flew on the stage during that performance…both literally and metaphorically!
There were a series of amazing tributes…
Throughout the night various artists played tribute to Prince. Comedian Dave Chappelle announced "We miss him dearly. But tonight, the BET Awards will celebrate the rich legacy of this remarkable genius that we are all so proud of." The Roots, Erykah Tori Kelly, Stevie Wonder, Badu and Bila played tribute to the legendary star and Jennifer Hudson got the crowd on their feet with a rendition of 'Purple Rain.' On top of that, Muhammed Ali was also honored by his daughter Laila Ali and Jamie Foxx.
Jesse William, activist and actor, delivered a powerful speech after receiving a humanitarian award honoring his work for equal rights. Samuel L Jackson congratulated the 34-year old Grey's Anatomy star as he won the BET Lifetime Achievement Award "Jesse's the closest thing I've heard to a 1960s activist. That brother is right, and he is true." Also, the Washington Post said his speech was "one of the most memorable speeches in award show history."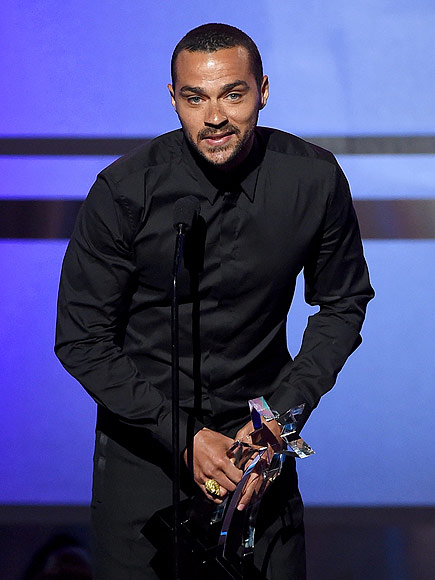 …not to mention the politics!
Yet another political moment of the evening was when Usher came out on stage wearing a shirt with "Don't Trump America" written on it. Moreover, various other celebrities, such as actress Taraji P Henson and co-host Tracee Ellis Ross, stressed how important it is to vote and made it clear to everyone who they would be voting for in the Presidential elections.
Overall, it was an award ceremony full of fashion, passion, politics and incredible musical performances…a memorable evening we definitely won't forget!